What's happening with Web Templates?
Here we got changes happening in the last 2 months in existing templates.
BLOCK USER: User able to block other users (Spam avoidance),

User able to find the list of blocked user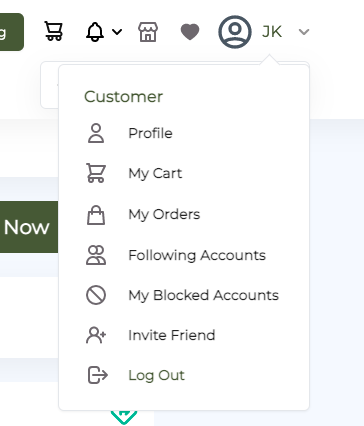 - DELETE USER : User able to delete their profile (Privacy & Digital Footprint)
- Social Features: Previously all Social APIs are implemented only in mobile app. Now starts showing up in Web templates. More released soon.

https://nishacloth.tradly.co/l/bread-choco > You can check from this website the latest changes.
- Attributes (Custom fields) Visibility: Now you can configure whether the attribute field is visible in front end web templates. This can be configured, editing existing attributes or adding new attributes.

- Payment Enhancement: Web Checkout Payment methods. All the Tradly supported payment methods are available to be activated from SuperAdmin. And it would be available in the web templates.
- Stripe Payout: As seen in here, the Stripe connect would open from the same window to avoid popup blocker.
- Footer CTA: Configure the text to show in the templates from the editor. (Only on INTEGRATIONS, SAAS DIRECTORY, EXPERT DIRECTORY()

Bugs
Fixed: Notifications drawer opening in Event Booking Marketplace Template
Search: In event booking template, every search goes directly goes to TODAY instead of All listings
Bugs: Variants editing in web templates
UI / UX Enhancements
Card Images: Previously, the uploaded images are distorted if it's not square. Now it's enhanced to show the image covered without distortion of image quality.
Design Consistency : Every button and card have a similar spec as per the design system. In future, when the editor major version releases, you can customise the card styles.
Gentle Reminder:
The goal of the Web Templates is to get the business started running and testing the MVP, etc. Hence, if you find bugs, enhancements and ideas, do share in the community forum for us to prioritise them.
All the functionality (from API) is not always implemented in all web templates.