Introducing the Tradly Fleets,
We have been working on one of our long planned products, Tradly Fleet. Tradly Fleet helps offline stores and established businesses to setup their own last-mile delivery without much technical setup involved.
With the rise of on-demand delivery service providers and customer expectations of food ordering with a smooth experience, the offline stores end up losing margin to the big aggregators to meet customer expectations.
Delivery technology is one of the barriers for offline stores to invest their resources or put their money in. Hence, they end up offering delivery with existing aggregators.
It's not just that, delivery technology advantage has led the monopoly to control the market and doesn't allow new entrants to come in.
Our 3 primary use cases are
Helping offline stores to launch their own delivery solutions

Allow entrepreneurs to launch their own delivery solution for their community, etc.

It allows governments to use the same delivery solution for recycling operations with their societies.
With this in mind, we have developed the Tradly Fleet.
How to test this new product?
Existing Users of Tradly
Log in to the same superadmin > https://superadmin.tradly.app/.

Click the App Switch in the bottom left > Go to Fleet Software

The rest of the setup comes after that.
New Users of Tradly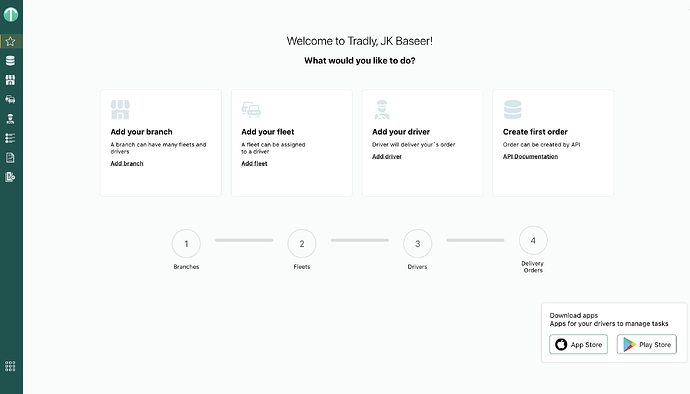 The Mobile Apps for Drivers.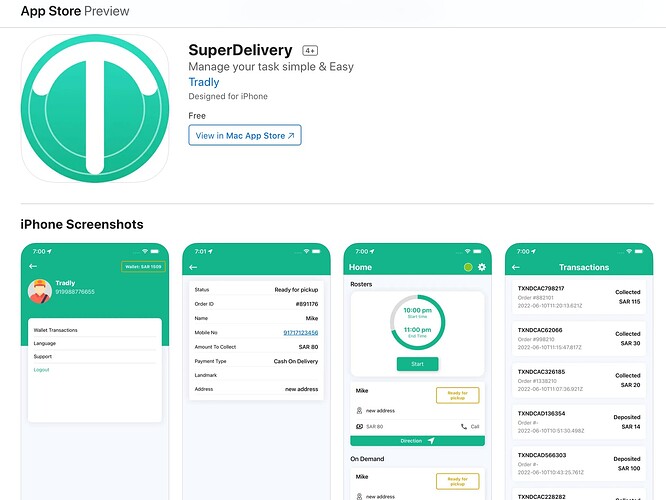 Available inAppstore / Playstore.
NOTE: Drivers need to have password to access apps. That password comes after adding a new driver in DRIVERS section in Fleet Admin.