1. Order Status Notifications
Now you can customise the order status notifications messages. Different marketplace and commerce might have different name for their business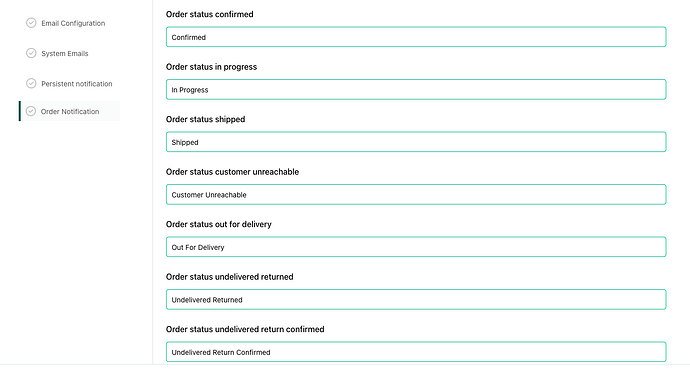 Plus you can translate the same status message when you are using multi languages.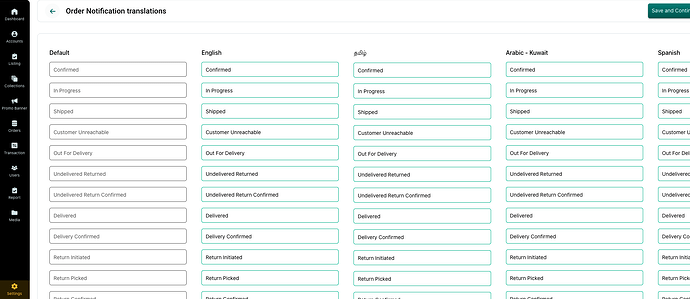 2. Persistent Notifications
Same as above, you can change the strings change in system push notifications for social activities. And translate the same for other languages


3. Category Translation
Same as above, you can now translate the default names of your categories for multiple languages. Thus when a user open the app > Select Spanish > then next time all the content will load only spanish content.
4. Attribute & Attribute Values Translation
You can translate the attribute and it's values
This feature updates should help you when you want to add your brand tone in every messages going out. And the localised version on a multi language country and regions.